Testimonials

Many thanks for the curtains. Very pleased with them. This is the second lot of curtains I have ordered. More then please with the service. Thank you
T H (25/11/20202)
My blinds have just arrived after the heading bar was cut to size by you. And I just wanted to let you they are just perfect and to thank you for such a quick turnaround.
Great blinds and great customer service. Thank you.
S H (3/12/2020)
My order arrived on Wednesday and I'm really pleased with the fabric and the service you provide, will be using you again in the future.
S T (14/11/2020)
Just thought we would write to let you know the curtains arrived safely. Both sets are now up & look fantastic. Thank you so much for your help & can you pass on our thanks & appreciation to your colleagues for the quality of the finish.
AW (9/11/20)
The fabric arrived today. I would just like to say that your customer service has been excellent. I will definitely recommend you in the future.
E S (5/11/2020)
The curtains are lovely- thank you for your help with the measurements.
S B (31/10/2020)
I just wanted to say how pleased i with the blinds you make me! They are perfectly aligned in the pattern and I can barely see the join. Wonderful! Please pass on my thanks and I'll definitely be using you again.
D C (23/10/20)
I just had to send you a quick email to thank you for the curtains which are really beautifully made . They arrived a few days ago and are now installed. Thank you for all your trouble. Keep well in these difficult times and much success in your business. I would hope to be able to use your company again.
E K (16/10/2020)
Just a line to thank you for your attention, the curtains arrived and are hanging we are very pleased with the outcome
R W (15/10/2020)
Received it thank you, its great really happy, don't worry about the delay, everything is difficult with this virus. Great service and product.
I G (09/10/2020)
Thank you for an excellent service. We are delighted with the fabric and even more delighted with the curtains now I have made them.
A M (6/10/2020)
After finally getting my house back together I am delighted to say my lovely new curtain is in place and hanging proudly!
I just wanted to say a massive thank you to yourself and everyone else of course!
You have all been absolutely fantastic in helping me with this and I really appreciate it.
S R (5/10/20)
We would like to thank you for your excellent customer service and for the high quality of the fabric and the first class workmanship involved in producing our made-to-measure curtains. They are a perfect fit and look amazing. The pelmets too give a very smooth and ideal finish, transforming our lounge. When you combine all this with your highly competitive prices, you must be unbeatable and we much appreciate all you have done. We were fortunate to find your site and will certainly recommend you whenever we can.
Y F (18/9/2020)
The sample was received today. Thank you for your excellent customer service.
J L (3/9/20)
I would just like to say that opening my order which was beautifully packaged, was like childhood Christmas. I had spent so long trying to find the right fabric. The curtains and blinds are so well made. I was also grateful for the hanging instructions which I followed to the letter. The curtains look wonderful and I am very happy with the product and the service I received from the Curtain Fabric Store. You will be my first port of call for my next lot of curtains.
J B (29/8/20)
I just wanted to let you know that I have received my curtains this week and I am really pleased with them. They go perfectly with my room.You have done a fab job and I am very grateful for all the help and advice and the material and sewing is superb.
Thank you so much.
L R (27/8/20)
I would just like to say thank you very much for your service, with such a quick delivery, of the Cotton Sateen Curtain Lining in 195 Bottle, which arrived this morning, I'm amazed at such a wonderful service you've given to me, fantastic, I can't praise you enough.
P L (21/7/20)
I just wanted to say thank you so much for the excellent service you provided on this order. The fabrics arrived safely in Northern Greece today and the recipients are very pleased.
Thank you once again and I'm sure that we will be order more products from you in the future.
Best wishes,
M H Greece (9/7/20)
I just wanted to thank you. I'm absolutely delighted with my order of 15 metres of moire silk plus curtain tape and lining fabric. Excellent service and an extremely helpful advisor on my first contact with you. I shall certainly be recommending you to friends. Many thanks.
M P (6/7/20)
Just wanted to say I have received my fabric this morning and I'm delighted with it, thank you very much.
E M (3/7/20)
My beautiful curtains arrived last week but the curtain rings only arrived today! They are offering a real wow factor to the room. They fit perfectly- thank you so much.
I am over the moon delighted. The curtain makers work is absolutely wonderful and, as you say, the design is just perfect.
My whole experience has been lovely with you all.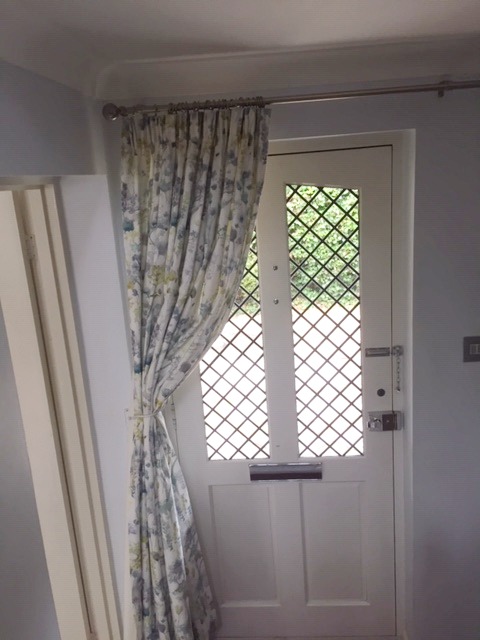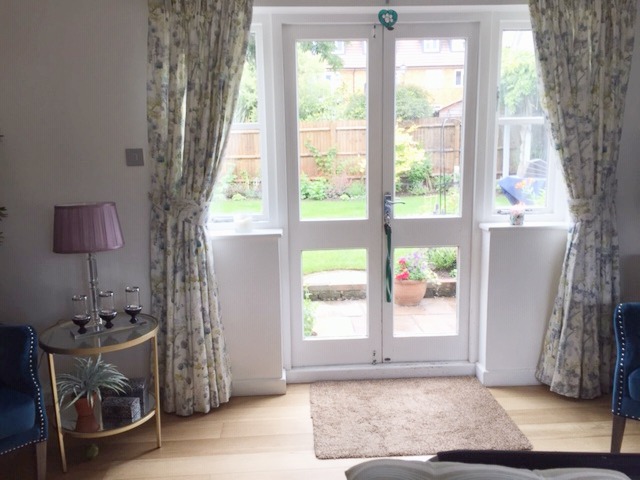 M D (18/6/20)
With reference to our conversation earlier as promised I write to thank you very very much for all your help when I ordered my curtain material from your company. I was a manager and I really appreciate your attention to detail and customer satisfaction, you are a credit to yourself and a great asset to your company and I trust they reward accordingly.
Once again thank you very much.
K S (12/6/20)
Just to let you know curtains look fantastic. Thank you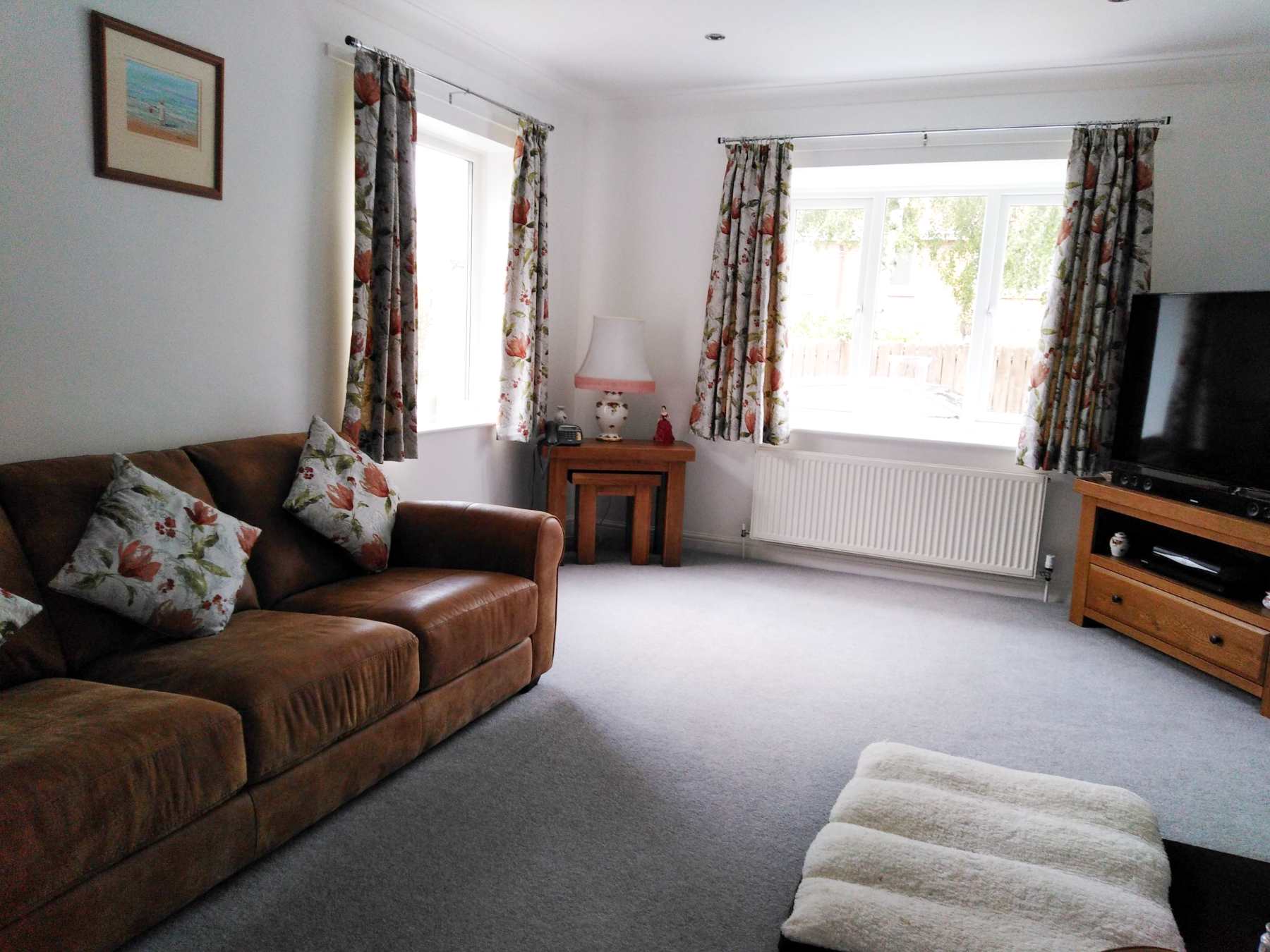 B S (13/6/20)
I write to thank you for the marvellous customer service that I have received in this very difficult time. I ordered my curtain material in March and have received it today, it was such a surprise the material has exceeded all expectations. Although it was a long time due to Covid-19 your staff in particular K was a credit to your company and your customer service. Thank you very much.
C S (12/6/20)
Order received and very happy with blind. Will be pleased to recommend your services to friends.
I A (15/6/20)
Thank you so so much for the excellent service you provided this morning.
What I thought was going to be an absolute nightmare has turned out to be a dream Thanks to you.
G M (5/6/20)
I have now hung my curtains and wanted you to know how thrilled I am with them. They have been beautifully made ( I am in awe of anyone who can make curtains!) so please pass on my thanks to everyone involved. I shall certainly be recommending you to all my friends.
J H (21/5/20)
Just a belated thank you to your blind makers for the excellent job they made of the blinds you supplied to us. The workmanship was superb.
We are most grateful. Our sincere thanks to everyone involved.
W C (18/5/20)
Just wanted you to know my curtains arrived yesterday. I am absolutely delighted with them. They are so well made and hang beautifully. Thank you for an excellent service also thanks to the lady who took the order. She was very helpful and must say patient.
M H (5/5/20)
Just a very quick note regarding my order which arrived by DHL yesterday. I just wanted to thank you so much for your fantastic service. Times are obviously very tricky right now and I have ordered quite a lot of things to keep me occupied during the time at home. There have been varying levels of service, only to be expected, but the speed an efficiency of the process with you has just been great, right from ordering the fabric sample through to delivery of the order yesterday.
Easy speedy service at a tough time - well done and thank you!
A T (25/4/20)
Thank you the blind arrived today, I'm thrilled with it!
J S (29/4/20)
Can I just say a huge thank you. Blinds have arrived and I love them!
Appreciate the great customer service throughout
Many thanks
T H (18/4/20)
Thank you for speedy delivery ..Great material (from stock).
S C (31/3/20)
Just wanted to say our curtains arrived safely and they look lovely. A ray of sunshine in these difficult times.
We will order from you again any chance we get. Best wishes and thank you for your excellent work.
M W (24/3/20)
The order has been delivered thank you for your excellent service.
J B (20/3/20)
We have received the order and are very pleased with the results - they are very nicely made. Thanks you for your service.
E M (20/3/20)
Thank you, my Fryetts fabric has been delivered your prompt service has not only allowed me to finish my decorating but has saved my sanity during enforced isolation, perfect service.
A S (16/3/20)
THANKYOU for the curtains and cushion covers I ordered. They are beautifully made and look lovely in my lounge. The material left over from matching the pattern has not gone to waste either. I have covered a small footstool and made a table runner. I would certainly recommend your company to others.
J S, Coventry (27/2/20)
Just letting you know we received the curtains today and are really pleased with how
well they have been made up, would definitely use you again.
Thanks M (14/02/20)
We have received our curtains - thank you - and are absolutely DELIGHTED with them! They are beautifully made, fit and hang perfectly and have really enhanced our room. Thank you so much for an excellent product and friendly efficient customer service.Merry Christmas to you all!!
Kind regards,
J & K D (19/12/19)
Many thanks for the phone discussion a few minutes ago. I meant to say that we have blinds made by three different individuals/companies and yours are by far the best.
Very many thanks and happy Christmas!
C D (18/12/19) Email
Dear Curtain Fabric Store,
I know I had to ring up as the website was not working but the service since then has been wonderful. The fabric has arrived as promised. Thank you.
H G (26/11/19) Email
Thanks for being so helpful
J T (13/11/19) by Email
Dear Sirs,
Thank you so much for your prompt attentions to my (first time) order.
I am delighted with the quality of the goods and the service received - particularly the cheerful patience of the gentleman who took my order very near to closing time on a Saturday afternoon.
I am now in the throes of making my curtains and look forward to the finished result
Yours faithfully
S W (Mrs) (12/11/19) by Email
Hi Kath - the curtains arrived on time, beautifully packed. I have put them up and dressed them and wrapped middle and hem with polythene bags for a few days and they are lovely. Thanks for attentive service. I will certainly recommend if the opportunity should arise.
B (15/10/19) by Email
To All at CFS Sales
The very heavy package arrived safe and sound.
Sorry for the delay in letting you know I have been away for some time.
Your service was friendly, courteous and efficient.
I would recommend you to anyone looking for curtains or curtain fabrics.
Regards,
A J (30/09/19)
My order has arrived and I am delighted with the fabric and your service.
I will definitely be using you again.
Thank you
A S (05/08/19)
I am so pleased with these curtains, l have now hung them and they really
have 'made' the room!
Many thanks to your team there
J P (12/07/19)
I would like to thank you for the curtains you made and had delivered to me.
The whole processes was simple and the curtains arrived promptly.
I shall definitely be coming back to you in the future.
Many thanks again.
Kind regards,
R G (08/07/19) by Email
Dear Curtain fabric store, I ordered fabric samples on Thursday June 20th, they arrived today June 22nd.
I am impressed, thank you so much. I have only just found your website, and compared to other sites I have used, so far I think the service is excellent. Kind Regards, S B (22/06/19)
Very professional, friendly, and accommodating to personal requirement.
W R (21/05/19)
Fantastic Service & communication. Plus the fabric was delivered within 3 days despite it not being in stock .
R H (26/04/19)
Thank you for processing my above order. I would love it if you could send fabric asap (I am sure everyone says that!). I have a loose cover maker waiting to start making my covers. ( Thanks fabric arrived very fast ) Many thanks.
E O (22/03/19) Emailed
Just wanted to say a BIG THANK YOU for the curtain lining I ordered just yesterday!
It arrived this morning.
I just want to compliment you on your more than efficient service. We saw your website
On Tuesday and ordered samples, which arrived yesterday morning. We then selected
One and placed the order only yesterday afternoon.
So thank you again. I guess you couldn't line my curtains for me as well could you?????
D K (07/03/19) Emailed
We just wanted to let you know how delighted we have been with the competency, care and quality with which you have dealt with our orders for curtains and roman blinds. The whole process has restored our faith in customer service and the experience of internet shopping: indeed, we would go so far as saying our highest expectations have been well and truly exceeded! Cath in the office was so helpful and friendly and incredibly efficient, even answering emails long after we had expected her to have gone home. We felt both the price of the materials and construction costs were very good value and that delivery within a week was remarkable.
It almost goes without saying that we would heartily recommend your services to anyone intending to invest in new curtains or blinds or simply wanting material.
Many thanks for every aspect of our dealings and we look forward to the next time we are in the market for curtains.
With best wishes
A & S (27/02/19) Emailed
"Many thanks for sending the fabric so quickly - lovely ! "
J P (19/02/19) Emailed
"Thank u very.much for your prompt action in actioning my order. Received this morning. Delighted with the product and would highly recommend your company. Thank you. L R (08/02/19) Emailed
"I ordered samples of lining from you and one other company. I was very impressed with the speed you managed to get my samples to me as I received them the following day, I still have not received the samples from the other company and so am now going to put an order in with you, well done and I look forward to receiving my order" A C (29/01/19) Emailed
Overall how did you find our service?: My order arrived within a few days, well packaged and excellent value for money. Very happy customer.

Any room for improvements? Not that i can think of
Submitted by: AC (13/01/19)