Made to Measure Curtains
Made to Measure Curtains and Roman Blinds
Made to Measure Curtains, and Roman Blinds ranges are all UK manufactured to the highest standard and can be customised to your own requirements. We only deal with the very best manufacturers including Ashley Wilde, Bill Beaumont, iLiv, Style Furnishings and Prestigious Textiles and much more to follow. You can choose your Curtain Headings from Eyelet, Pencil Pleat, Tab Top & Pinch Pleat Headers plus you can choose your linings from sateen linings to the blackout linings,Tie Backs & Cushion Covers to complete all your rooms. When ordering a made to measure curtains & Roman you can even ask the staff at Curtain Fabric Store for full advice.
Save 25% Off Our Made to Measure Curtains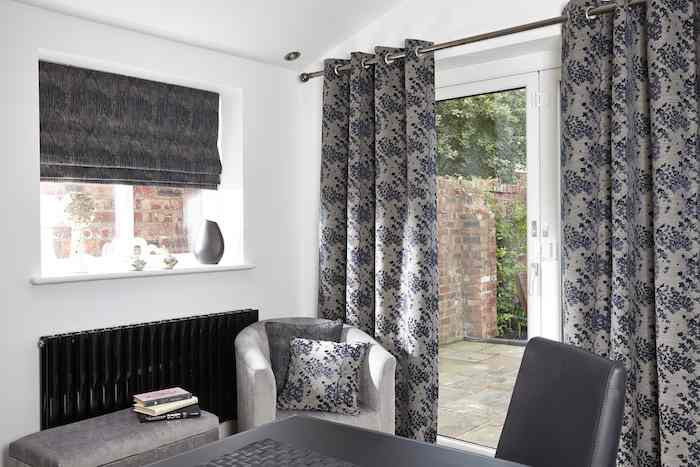 Bespoke Made to Measure Curtains Service
We offer a Bespoke Made to Measure Curtains for all fabrics that are currently not listed within our standard online curtain made to measure service.
While on the site you may come across a fabric which will not instantly work out the cost of your curtains for reasons such as Double Width Fabrics, Railroaded Fabrics or Fabrics that are high in value?
So we offer the Bespoke Made to Measure Curtains Service to help you achieve the look you're after. This could be from 6" Pencil Pleats, Larger Eyelet Rings, Different Style Pelmets, Larger Tie Backs or Larger Cushions or whatever reason the standard online service cannot offer.
Please Note: The Bespoke Service will take longer than the current standard makeup service we offer, but we know you will be satisfied with the outcome. However, we will quote the price and time to make your curtains based at the current time of your inquiry.
So simply give us a call and see if we can give you some advice and a price.
Bespoke Service Tel: 01642 919061
Made to Measure Curtain and Roman Blind Guides